Architects Services and Project Stages
Please click on each of the key stages listed opposite for a brief description (below) of the services Jonathan provides. To see how each of these stages could relate to your own project please do not hesitate to contact Jonathan.
Gaining a full understanding of the clients' specific needs and requirements, as early as possible, underpins the whole design and specification process. Through a series of discussions with you, Jonathan will discover the key issues driving the project and tailor his services to help you achieve your aims.
Click here to download the RIBA Outline Stages of Work. (PDF 125k)
4.Building Regulations Drawings & Application
In order to help eliminate risk, it is recommended that Full Plans Building Regulation Approval is obtained before approaching builders or starting work on site. (Click here for more information on Building Regulations).
Jonathan will prepare a Full Plans Application including drawings and information covering those topics which are encompassed by the Building Regulations and submit them for approval.
These topics include (but are not limited to):- structure, ventilation, plumbing/drainage, energy performance and electrics.
For a full list please click here.
At this stage it will most likely be necessary for you to appoint a Structural Engineer and Jonathan will arrange this appointment and liaise as necessary on your behalf. Jonathan can also liaise with any other consultants that may also be required to provide information to support the application.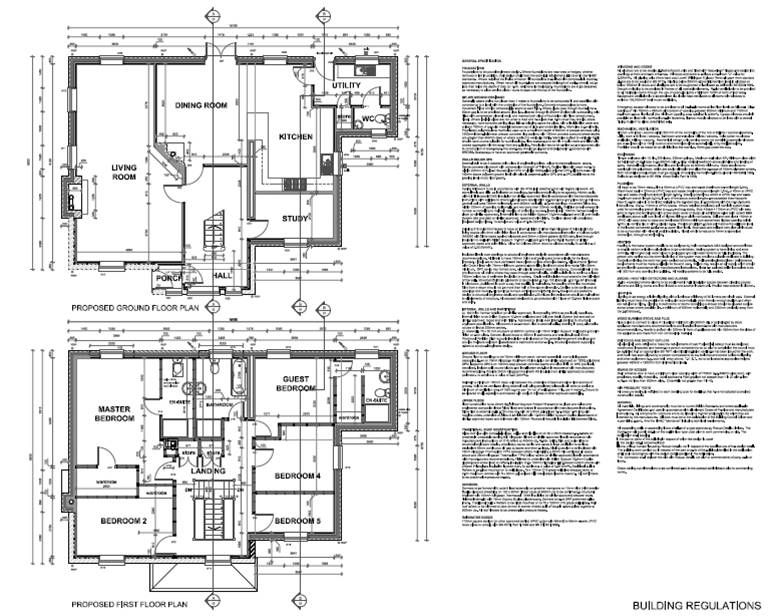 Client Testimonial
"We have absolutely no hesitation in recommending the services of Jonathan Braddick. He prepared an attractive and imaginative design for our plot. When it came to applying to the council for planning permission he submitted a comprehensive supporting document which together with the plan met all the local planning criteria resulting in us gaining planning permission. All this at a very reasonable cost." – Mr and Mrs S, Dorset, 2011
For examples of completed projects please visit the Projects page of this website.To discuss your project with Jonathan please visit the Contact page of the website or contact Jonathan on: 01395 265768or email: jb@riba.co