Architect Services and Project Stages
Please click on each of the key stages listed opposite for a brief description (below) of the services Jonathan provides. To see how each of these stages could relate to your own project please do not hesitate to contact Jonathan.
Gaining a full understanding of the clients' specific needs and requirements, as early as possible, underpins the whole design and specification process. Through a series of discussions with you, Jonathan will discover the key issues driving the project and tailor his services to help you achieve your aims.
Click here to download the RIBA Outline Stages of Work. (PDF 125k)
1. Feasibility & Pre Planning Advice
If you are not sure of the viability of your project you can instruct Jonathan to produce a desk study to help you make this assessment. This would include giving advice on planning policy and any other constraints.
It is also often advantageous to seek more formal pre-planning advice from the local authority planning department prior to making a formal application. This can help to get all of the negotiations out of the way and establish exactly what information will be required by them within the application. This can in turn help to prevent any necessary delay and bring greater certainty in regard to fee costs for this stage as well as hopefully avoid a refusal.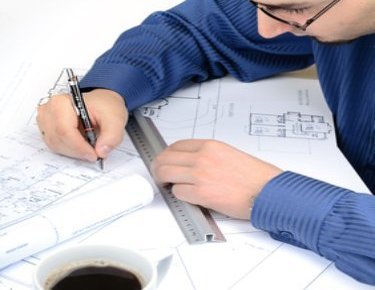 Client Testimonial
"We have absolutely no hesitation in recommending the services of Jonathan Braddick. He prepared an attractive and imaginative design for our plot. When it came to applying to the council for planning permission he submitted a comprehensive supporting document which together with the plan met all the local planning criteria resulting in us gaining planning permission. All this at a very reasonable cost." – Mr and Mrs S, Dorset, 2011
For examples of completed projects please visit the Projects page of this website. To discuss your project with Jonathan please visit the Contact page of the website or Contact Jonathan on: 01395 265768 or email: jb@riba.co