Architects Services and Project Stages
Please click on each of the key stages listed opposite for a brief description (below) of the services Jonathan provide. To see how each of these stages could relate to your own project please do not hesitate to contact Jonathan.
Gaining a full understanding of the clients' specific needs and requirements, as early as possible, underpins the whole design and specification process. Through a series of discussions with you, Jonathan will discover the key issues driving the project and tailor his services to help you achieve your aims.
Click here to download the RIBA Outline Stages of Work. (PDF 125k)
7. Energy Assessments
As well as being a RIBA Chartered Architect, Jonathan Braddick is also a licensed 'On- Construction SAP and EPC Assessor' (OCDEA) and a licenced 'Code for Sustainable Homes Assessor'. This avoids the need to appoint separate sub-consultants in this regard at a later stage, avoiding additional unforeseen fees and potential abortive works and or retro fit aspects. This results in a joined-up coherent service throughout the design and construction process, with sustainable considerations forming an integral part of the core design and specification from the outset.
For more information please see the Energy Assessments page.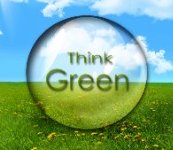 Client Testimonial
"We have absolutely no hesitation in recommending the services of Jonathan Braddick. He prepared an attractive and imaginative design for our plot. When it came to applying to the council for planning permission he submitted a comprehensive supporting document which together with the plan met all the local planning criteria resulting in us gaining planning permission. All this at a very reasonable cost." – Mr and Mrs S, Dorset, 2011
For examples of completed projects please visit the Projects page of this website.
For a summary of the services that Jonathan provides and how he can help you with your project please visit the Services page of the website.
Contact Jonathan on: 01752 786745 or email: jb@riba.co

Copyright 2023 Jonathan Braddick - RIBA Chartered Architect. 3 Southernhay West, Exeter, Devon, EX1 1JG Tel: 01752 786745 Web: www.riba.co Email: jb@riba.co