Architects Services and Project Stages
Please click on each of the key stages listed opposite for a brief description (below) of the services Jonathan provide. To see how each of these stages could relate to your own project please do not hesitate to contact Jonathan.
Gaining a full understanding of the clients' specific needs and requirements, as early as possible, underpins the whole design and specification process. Through a series of discussions with you, Jonathan will discover the key issues driving the project and tailor his services to help you achieve your aims.
Click here to download the RIBA Outline Stages of Work. (PDF 125k)
6. Contract Administration & Site Inspections
Once you have received a satisfactory Tender from a builder you are happy to work with, Jonathan will finalise the contract documentation and act impartially in administering the building contract between you (the Client) and the builder (the Contractor).
Regular site inspection visits will be carried out by Jonathan and payment certificates issued, helping to ensure that the Contractor is carrying out the works within the agreed time-scale and ensuring you only pay for work that has been properly carried out.
Jonathan will also ensure that any necessary changes to the scope of work or specification are handled clearly and fairly.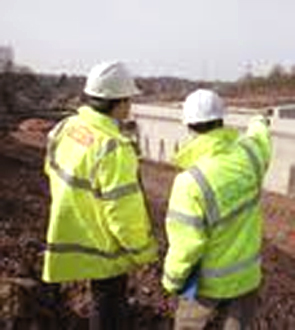 Client Testimonial
"We have absolutely no hesitation in recommending the services of Jonathan Braddick. He prepared an attractive and imaginative design for our plot. When it came to applying to the council for planning permission he submitted a comprehensive supporting document which together with the plan met all the local planning criteria resulting in us gaining planning permission. All this at a very reasonable cost." – Mr and Mrs S, Dorset, 2011
For examples of completed projects please visit the Projects page of this website.
To discuss your project with Jonathan please visit the Contact page of the website or
Contact Jonathan on: 01395 265768 or email: jb@riba.co